DIGITbrain
, H2020 project, grand agreement no. 952071
DIGITbrain is a project deeply rooted in the innovation ecosystem of the I4MS project CloudiFacturing and the industrial platforms FIWARE and IDS, and it will build on these results, by means of extending the CloudiFacturing solution with an augmented digital-twin concept called "Digital Product Brain" (DPB) and a smart business model called "Manufacturing as a Service" (MaaS). 
By having access to on-demand data, models, algorithms, and resources for industrial products (i.e. mechatronic systems supporting the production of other products), the DBP will enable their customisation and adaptation according to individual conditions. The availability of industrial-product capacity will facilitate the implementation of MaaS, which will allow manufacturing SMEs to access advanced manufacturing facilities within their regions or to distribute their orders across different ones. 
Link: http://centers.ulbsibiu.ro/incon/index.php/digitbrain/

HUBCAP H2020
, project, grand agreement no. 872698.
The aim of HUBCAP is to deliver a vision of a sustainable network of SMEs, DIHs and other actors that enables and encourages suppliers and users of CPS models and MBD tools to meet and collaborate. Working with the hubs, SMEs will be able to access central funding for experiments via open calls as well as direct support. Members will make models, tools, training materials and expertise available to each other, either freely or on a commercial basis, making it faster and easier to access MBD CPS engineering tools. This ecosystem is supported by means of a collaborative platform.
Link: https://projects.au.dk/hubcap/about-hubcap/

iPP4CPPS
, open-call part of the H2020 CPSE Labs project, grand agreement no. 644400.  
The project aims to contribute for the optimization of the complete product-production cycle by having real-time information about machines, production process, product and perturbations into a platform that allows coping with uncertainties for the automatic scheduling and control. To achieve this optimization, an integrated multi-paradigm modelling and simulation platform has been used to evaluate key parts of the product-production cycle. On this basis, a realistic small-scale prototype system was constructed and coupled with the co-simulation to assess the inner complexity to engineer CPS-based production systems.
Link: http://www.cpse-labs.eu/experiment.php?id=c3_uk_gs_ipp4cpps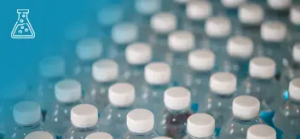 Monitoring eco-friendly quality of the PET bottle manufacturing using advanced AI (AI4GreenPET)
A partnership project between Lucian Blaga University of Sibiu and CENTROPLAST DOO (the SME leading the experiment from Serbia, Nis).
Project objective: Development of an AI-based software-hardware infrastructure for monitoring, analysing, and controlling the eco-friendly quality of PET bottle manufacturing. In addition to detecting and responding to quality issues, this infrastructure can also be used to optimise the production process for improved efficiency and reduced waste.
Link: https://dihworld.eu/project/monitoring-eco-friendly-quality-of-the-pet-bottle-manufacturing-using-advanced-ai-ai4greenpet/

Futures of Innovation Technologies European Digital Innovation Hub (FIT EDIH)
Futures of Innovation Technologies European Digital Innovation Hub (FIT EDIH) is a coordinated group of 12 organizations, with complementary expertise, resulting from the merger of two EDIH consortia (i.e., LAB4COM and FIT EDIH) based in the Centre Region, Romania.
FIT EDIH primary specializations are (1) Artificial Intelligence (AI) and Big-Databased systems and (2) Key Enabling Technologies (KET), aiming to increase the digital maturity level of 141 SMEs and Public Service Organizations (PSOs) in 3 main application domains: (1) Smart City, (2) Manufacturing, (3) eHealth. Its 4 core services are: Innovation Ecosystem Development, Test Before Invest, Digital Skills and Access to finance. Through these, FIT EDIH aims to achieve ambitious results, by attracting more than 4 mil euro in finance and increasing the digital maturity level of SMEs and PSOs in the Centre Region.